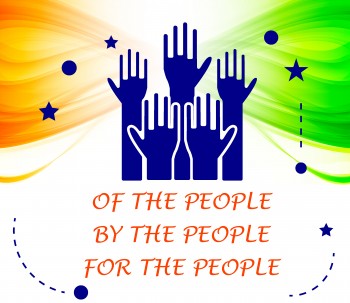 Overview
The theme for the month of June is Integrity and citizenship. As we foray into the DA ACTIZEN Club in its new, refined avatar we wanted to start with the concepts that are the backbone of our country and therefore the backbone of the Desh Apnayen mission. For the month of June, our content team had designed activities that we will gently introduce our ACTIZEN Club members to the intricacies of becoming active citizens.
In Classroom activity – This month we would like to give a fantastic fun based learning experience of Citizenship concepts through a Game – Slam It which will charge them to learn the new concepts and facts of Citizenship.
School level activity – As June is the month to start with New DA ACTIZEN Club, we would like our partner schools to renew or constitute ACTIZEN Club in their school with the help of democratic process of elections.
Community engagement activity – First month of Annual planner will give our ACTIZENs the first- hand experience to touch the community/neighbourhood through a basic given survey to identify civic issues of their area/surroundings.
Community Engagement Activity
School Level Activity
In Classroom Activity