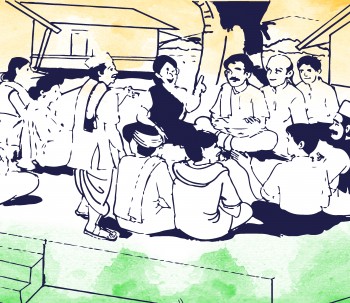 Plastic is present in almost every aspect of modern life, from water bottles to aircraft. Without it, our lives would not be the same. Every day we all hear about the harmful effects of plastic on the environment, ban on plastic bags, impact on marine life and sea animals, etc. We also know our life is surrounded by plastic items nowadays. It is very difficult to give up all plastic material and items in a short period. Therefore, this month, we developed a set of activities for young ACTIZENS to make them think about the responsible use of plastic and aware the community on the same.
1. Week 1 – Research activity to collect facts on Plastic ban in different states, how it is implemented in Indian states.
2. Week 2 – Based on collected facts and learning outcomes, students will discuss the effects of Plastic Ban on Indian Economy.
3. Week 3 – Students will apply their learnings and spread awareness on Responsible use of Plastic to the immediate community.
4. Week 4 – Activity "My ACTIZEN score" will motivate ACTIZENS to adopt small practices in their day to day life to save the environment.