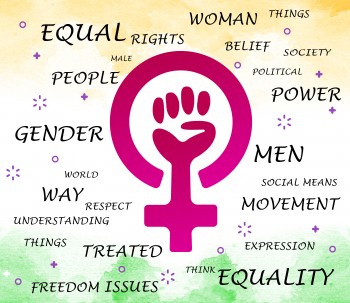 Gender Sensitivity & Fundamental Rights and Duties
Overview
As we foray into the month of August, the month of Independence from 300 years of British Rule. India got freedom and framers of Constitution with critical thinking and strategic planning wrote the longest hand-written Constitution of their country. Through ACTIZEN Club we want to emphasize on the most important concepts attached to a country's Independence.
The theme for the month of August is Gender Sensitivity and Fundamental Rights and Duties which are provided to us by our Constitution to respect and follow with pride.
In classroom activity – Gender stereotypes often arise in social situations. Children face a great deal of pressure to be popular and to conform to their peer groups. This month we designed role plays for our young ACTIZENs to act upon such real-life situations and gain an understanding of Gender Roles.
School level activity – To understand the value of Fundamental rights in a democratic country, this month we envisaged our ACTIZENs to not only recognise the importance of Fundamental Rights provided by the Constitution but also start looking at the democratic nature of their school.
Community-based activity – We all value the rights provided to us as citizens, but through the activity "Your opinion matters" our ACTIZENs would collect different opinions of community members and can think and analyse the value of different opinions in a democracy.
Research-based activity – To enhance the research skills we motivate our ACTIZENs to know the value and importance of performing duties before claiming their fundamental rights. Students through this activity can dig deeper about constitutions of other countries and take pride in being an Indian Citizen.