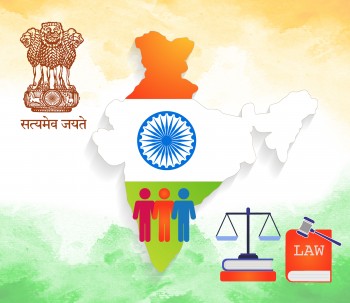 Respect For Law & Judicial Processes
Overview
We wish to begin the new year with renewed fervor, zeal, commitment, and some wishful thinking – What if every student in India, were an ACTIZEN?
For this, in the very first month of 2019, we have chosen to foray into one of the core aspects of citizenship, 'The rule of Law. 'Respect for Law and Judicial Processes' is the DACC theme of the month, for January.
Our activities for this month have been designed as an insight for our students, to affirm their respect for the laws that govern us, and to develop a deep understanding of the processes involved in the making of these laws, and upholding them.
In Classroom Activity- Dream Parliament- Provides an in-depth understanding of how our government functions, the roles of cabinet and the processes involved in creating Laws
School Level Activity- Respect for Law- Aims to bring in an appreciation for the laws that govern us, by enacting the mayhem that the absence of laws might cause.
Community Engagement Activity- Voxpop- 'Voice of the People', provides an innovative opportunity for our students to engage with people and explore different perspectives and opinions.
Research-Based Activity- India's Strength in the Rule of Law- Makes our students think like policymakers and equips them with social-research skills