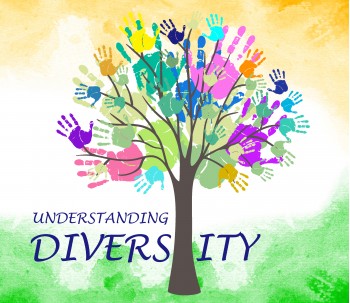 Liberty of thoughts & expression & Linkages between me, my family, my society & my country
Overview
The month of March brings Desh Apnayen Citizenship Club Annual Calendar to a close, as we work on all new activities for the next academic year. All through the academic year, the four-fold activities every month have been aimed at initiating our young DACC members on a path to becoming responsible future citizens. Our DACC activities have focused on discovering the nuances of our democracy and honing the skills required to uphold it.
In the last leg of our annual plan for DACC, our focus is on one of the most fundamental aspects of living in a democracy, freedom of thoughts and expression, and we wish to co-relate that with a sense of self-discovery among our students. The themes with which we are wrapping up the academic year are 'Liberty of thoughts and expression and Linkages between me, my family, my society and my country.'
Our team has carefully curated the following activities to do justice to the theme.
In Classroom Activity- A Flipped Classroom- Aimed at igniting curiosity among students about one of our 'civic heroes' and an opportunity for students to explore the idea of self-learning
School Level Activity- The Mat of Responsibilities- Where the goal is to use creative mediums to let the students introspect their roles and responsibilities in the context of their surroundings, their family, community, neighbourhood, and the country.
Community Engagement Activity- Focus Group Discussion; Logic vs. Emotions in Forwarding Messages- where each student gets a true sense of respecting different perspectives, active-listening, taking into consideration others' opinions and learn to appreciate the freedom of expression by engaging with people.
Research-Based Activity- My Social Responsibility- For the students to take the understanding gathered from the 'Flipped Classroom' activity forward and explore ideas of social responsibilities through people and organizations working toward social justice.