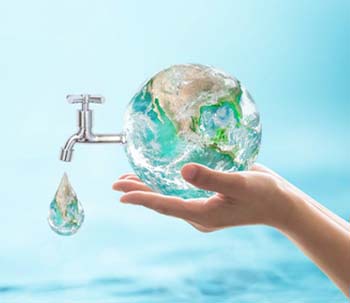 Election & Water Conservation
Overview
This April will witness one major happening besides the summer heat – 'General Election'. The themes for April 2019 are 'Election and Water Conservation'.
Our country is on the verge of a General Election, the biggest celebration of democracy. In that light, our team felt that there is no better time for our students to practice active Citizenship, by promoting the idea that for true democracy to function each citizen must take responsibility and not consider that their duties towards their country stop at voting.
With the advent of summer, we also want to make our students aware that various areas of our country experience water scarcity and even draught because of the summer heat. We want to impress upon our students how serious the issue of water scarcity is in our country and simultaneously how important it is for citizens to come forward and take responsibility and ownership for tackling challenges.
In classroom activity – Activity is designed and developed under Civic Hero series; we started 2 months back for our students to understand the impact created by general citizens in the area of Water Conservation
School level activity – Role Play is developed this month for creating awareness about the importance of responsible voting for any Democracy.
Community Engagement activity – Activity would motivate our ACTIZENs to step out and help citizens to register themselves for elections and perform their duty by voting in the coming election.
Community Engagement Activity
In Classroom Activity
School Level Activity