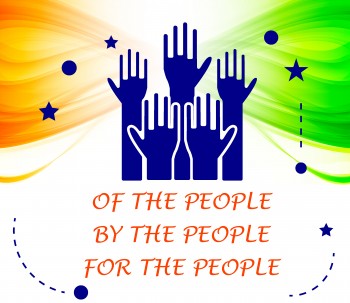 Legal Rights, Duties & Political Literacy
Overview
The Objective of this month's activities is to make our ACTIZENs realise the importance of Legal rights and duties and to enable them to actively paticipate in political processes.
1. Week 1 – Video Comprehension and Community Engagement activity "How am I connected with Politics?" , is to create awareness in students about their role in political processes.
2. Week 2 – Creating a photo magazine from "Content Analysis of a newspaper" activity is combination of research and art based activity that will help students in understanding the importance of reading newspapers and to explore different sections of it.
3. Week 3 – Quiz "All about Article 370" is to provide them the information about current happenings.
4. Week 4 – Peer activity "Rights come with responsibility"