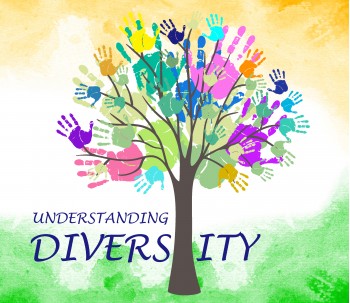 Respecting the Diversity & Living in Society
Overview
With the onset of July, we dig a little deeper into ideas that make our democracy strong and unique. We at Desh Apnayen believe that it is important for our future citizens to understand and appreciate our strength as the largest democracy, is Unity in diversity as we all live in a diverse country, and it is crucial to respect each other and to support each other no matter what our culture, background, gender, orientation or other differences may be. We should also learn the value of respecting diversity as well as basic rules of living in a society. Hence, our theme for the month of July is Respecting Diversity and Living in Society.
This month's activities are carefully designed to cater to the need for the same and inculcate the will and skill amongst our ACTIZENs.
In classroom activity – This activity is designed for our ACTIZEN members to understand the interdependence of our society and its value in their own life.
School level activity – To spread the knowledge of the importance of our Indian National Flag and how it is designed and adopted in free India. On the National Flag adoption Day on 22nd July, we have designed a unique Quiz for school-level participation.
Community engagement activity – To understand a different culture, tradition, religion in society, this activity is specially designed to interact with different community members and know the importance of oneness in society.
Research-based activity – To introduce the research-based activity, we introduces a simple Newspaper analysis activity on Communal Harmony to make our ACTIZEN learn critical thinking and analytical skills through a topic showing harmony in Indian society.