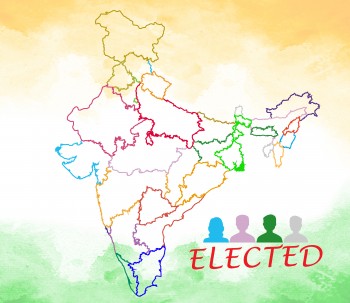 Pride in Democratic Processes & People's Participation
Overview
Our ACTIZEN Club theme for November is 'Pride & Democratic processes – People's participation.' India is the largest democracy in the world, and as citizens of India, we should all take pride in that. At Desh Apnayen, it has always been our goal to promote a sense of pride in our democratic values, our constitution, and our accomplishments, ignite an interest in the way our country is run and generate a sense of responsibilities towards creating better future for our nation, among future citizens. Keeping this in mind, this month our team went back to the drawing board and designed activities to provide the students with a holistic idea of growing up in a country like ours.
In classroom activity – The classroom activity is meant to impart practical knowledge of all the documents important for living a life as an Indian citizen and explore the different elements of each of the document from birth to adulthood.
School level activity – This activity would promote a deep understanding of and pride in India as a country and the most glorious aspects of being an Indian through a fun and interesting game.
Community engagement activity – Through the activity "Public Interest Litigation" we are hoping that the students will learn the true meaning of democracy, take ownership of their country, and learn how in a democracy people have the power to change things for the better through following the Judiciary processes.
Research-based activity – Further, the students would gain more insight into the relevant documents required by an Indian citizen, their purpose and importance in a more scientific manner.