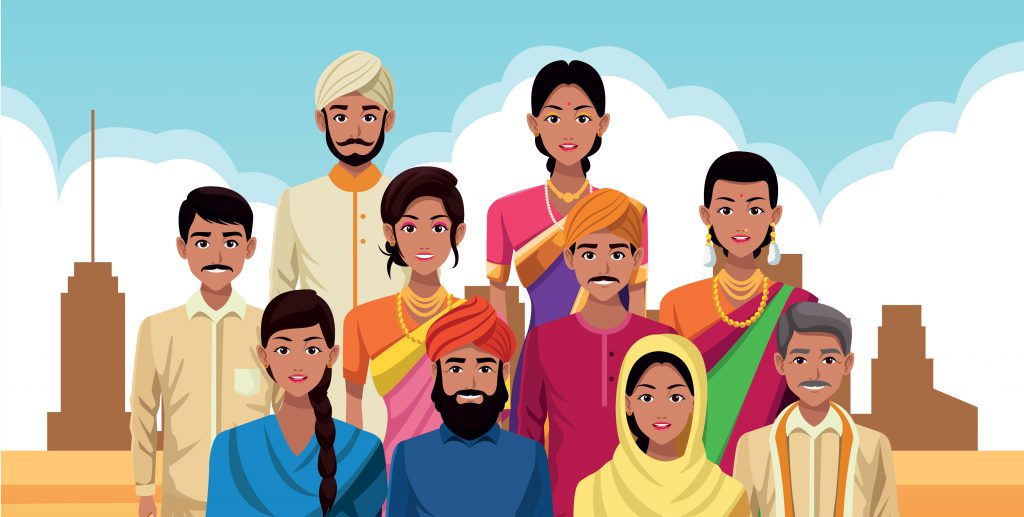 Indian Culture and Scientific Thinking
Type of Activity – Research-Based Activity
Introduction
Indian culture and traditions are renowned all over the world for being very diverse and unique. But seldom do we give a thought to why things are done a certain way. Indian culture is full of several customs and traditions, which outsiders might find intriguing. Most of these originate from the ancient Indian scriptures and texts, which have dictated the way of life in India for thousands of years.
Being a land of diversity, Indian culture and traditions are filled with vibrant shades of dance, music, skills, religious activities and much more. Many shades of people with vivid beliefs and authentic cultures define the nation. Some are highlighted below:
Our traditional dance is popular owing to the various hand movements involved.
The Namaste gesture is widely used to greet people.
A plethora of festivals are celebrated around the year irrespective of the community/caste the festival belongs to.
Indian customs give preference to arranged marriage over love marriage.
A caste system continues to be practiced whereby Brahmins deem themselves highly respectable and the lower castes are seen as 'untouchable' by some.
Indian culture takes pride in its dressing sense. The traditional wear crafted out of embroidery adds to the glory.
Indians give much more importance to families, to respect for elders and family honour.
Fasting is one such Indian tradition followed by a majority of Indians, especially the women of the society.
Cows are deemed holy by many and they worship the same.
But do you think that each cultural and traditional practice followed by Indians could have some scientific reasons behind it?
We usually follow what is being taught by our parents and ancestors. This month, our theme for activities is 'Culture and Tradition', and we encourage our ACTIZENS® to conduct research this week on scientific facts behind the culture and traditions that we follow.
Expected Outcomes
Students will develop analytical thinking around the culture and traditions followed in India.
They will learn about the scientific reasons attributed to traditional practices in India.
They will develop an understanding of the benefits associated with such practices in their own lives.